From the kitchen of Lillian Crease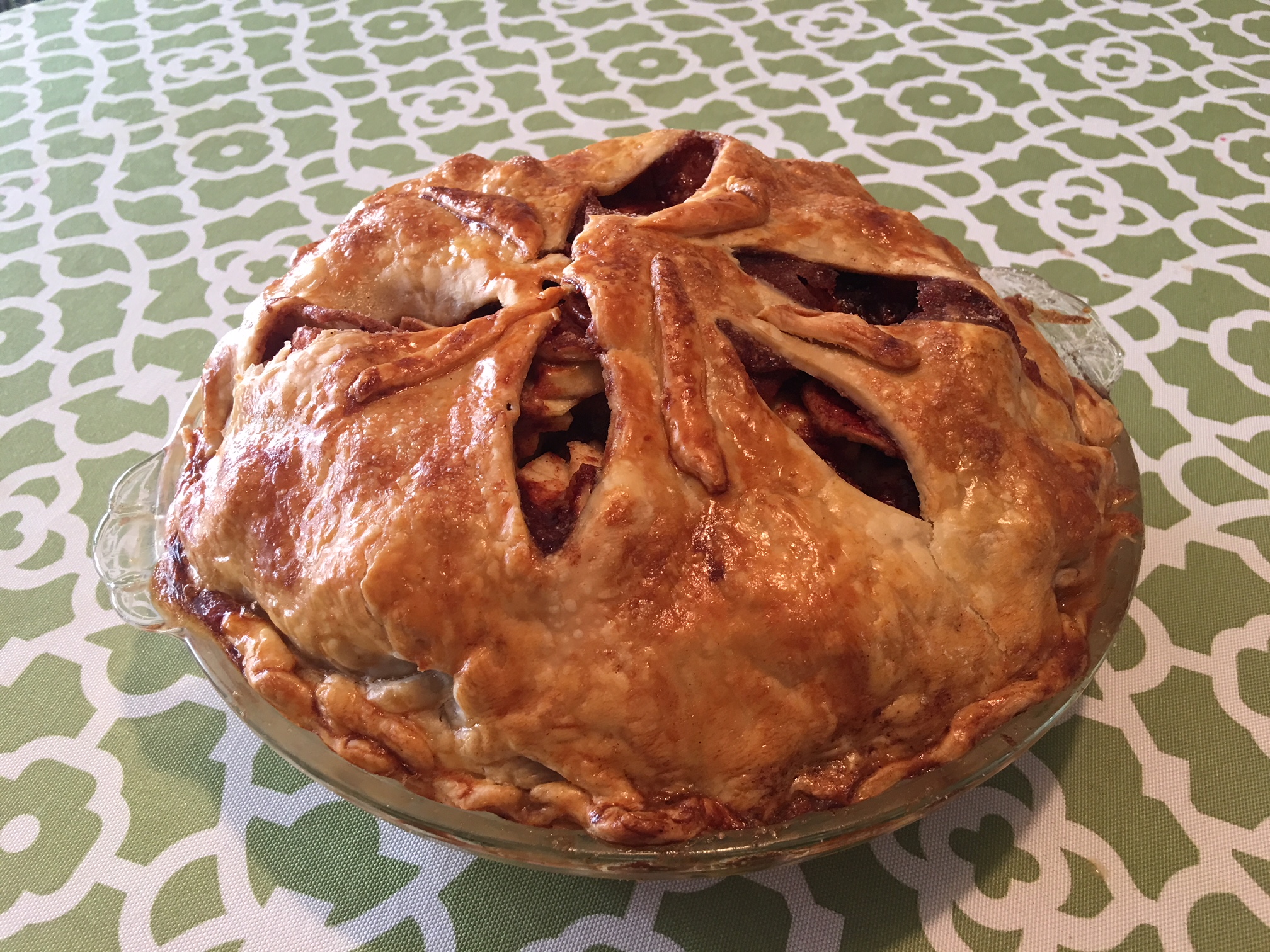 I loved it when my Mom made pies, especially her apple pie.  I'm not positive, but I think this recipe is actually my Grandmother McWhorters' recipe.  The key to this delicious, simple recipe is the tartness of the apples, and the ratio of cinnamon, nutmeg, and sugar.   When Mom would bake apple pies she would take the leftover crust and sprinkle them with the cinnamon and sugar and bake them and give to us kids as cookies.  Love is a cinnamon crust cookie served hot.
4 cups sliced TART apples (granny smith is good)
1 cup sugar
1/4 tsp. nutmeg
3/4 tsp. cinnamon
1/2 cup flour
1 T. butter
Wash, peel, and cut apples in thin slices.  Mix together 1/2 cup sugar and flour.  Sprinkle over apples and mix well.  Arrange apples in pastry-lined pie pan.  Mix remaining 1/2 cup of sugar with spices.  Sprinkle over apples.  Dot with butter.  Put on top crust, and cut slits in top crust.  Bake at 425 for 10 minutes.  Reduce heat to 350 and continue baking 35 to 40 minutes, until apples are tender and crust is brown.