From the kitchen of Betty Moon
My mother-in-law, Betty gave me this recipe after serving it once when we were visiting Gregs' parents in Lubbock. I serve it for summer gatherings and last year I served it at the McWhorter Family Reunion. My family ate every last bit of it and everyone of them asked for the recipe. Well, here it is!
I usually refrigerate all night and then cook next day. If cooking a whole brisket, then I cook it 5 – 8 hours. If I half the brisket, I usually cook 3 – 4 hours. Brisket comes out very tender and yummy! Great with coleslaw and beans.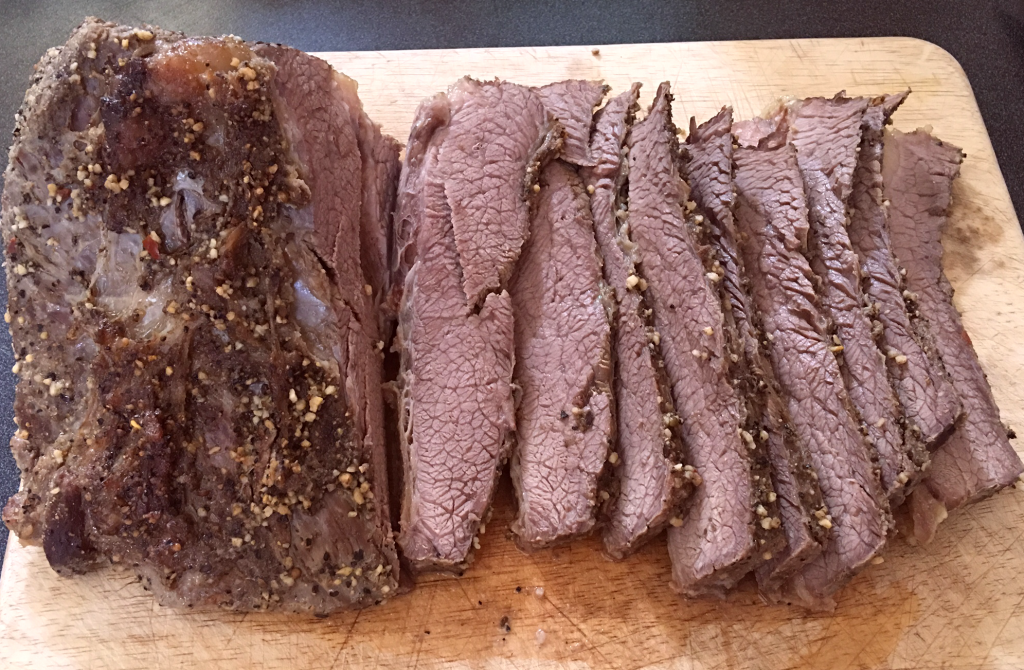 brisket
1 tsp meat tenderizer
1 tsp garlic salt
1 tsp onion powder
1 tsp Montreal Steak Seasoning
2 tsp Liquid Smoke
2 – 3 tsp worcestershire sauce
Rinse and pat dry brisket. Distribute all other ingredients evenly on each side. Wrap in foil and refrigerate for 8 – 12 hours. Place in oven (with foil still on) and cook at 250 degrees (time to cook depends on size of brisket)